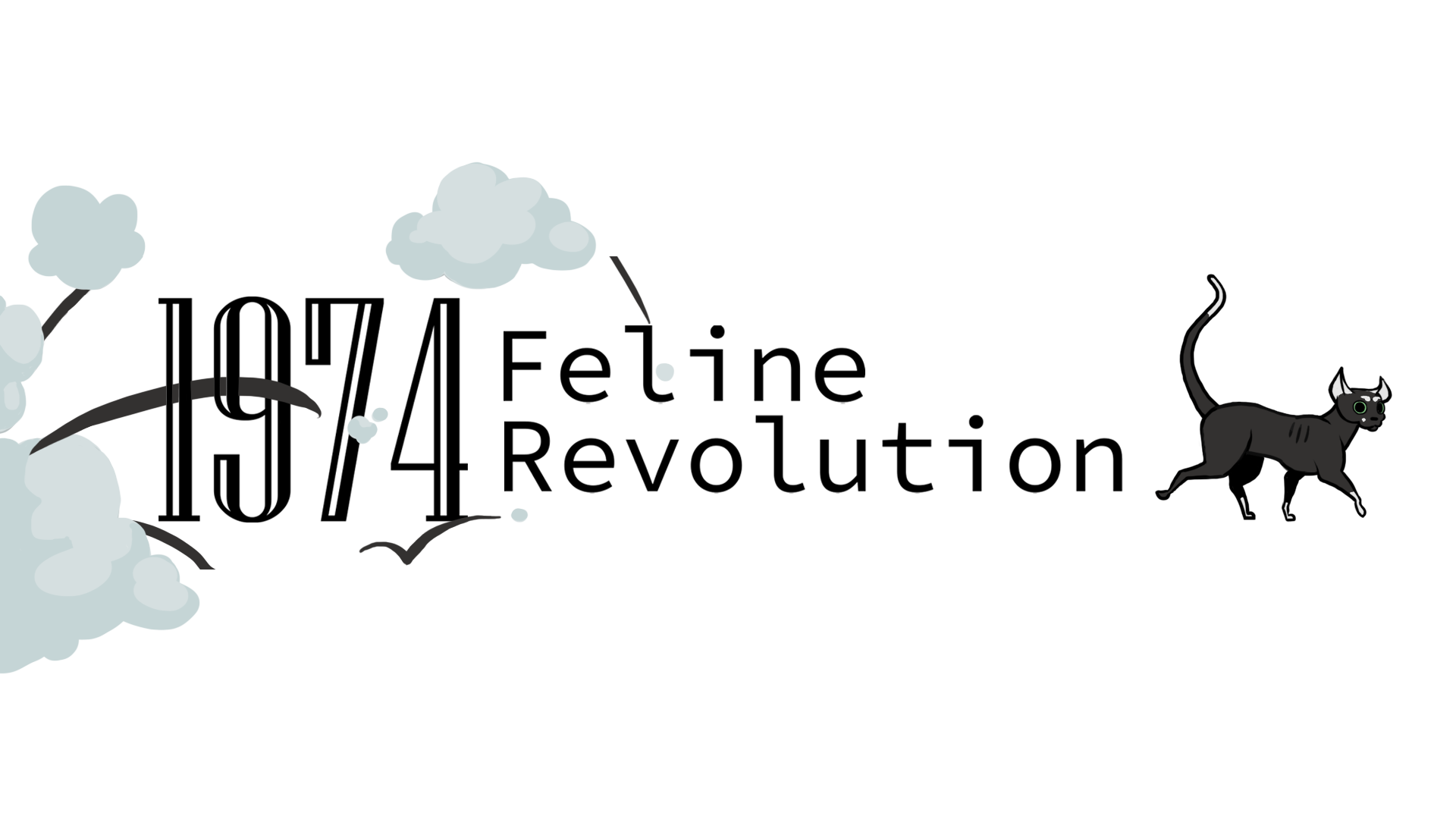 1974: Feline Revolution

1974: Feline Revolution v.0.1
Description
1974: Feline Revolution is a Sandbox, Slapstick puzzle game following the life of a careless cat living in the streets of Lisbon, completely unaware of the revolution (24th April 1974) happening on the streets, while he follows his simple life of mischief and bad behavior on the oppressed city.

Features
It's revolution day! And you are a careless Cat
Sandbox
Puzzle
Edutainment
Cool physics
Lots of mischief!

Team Members
André Nogueira: Game Artist; Game Designer
Hugo Rodrigues: C++ Programmer
Filipe Simões: Sound Designer
Luís Marques: Game Artist; Project Manager
Install instructions
1974: Feline Revolution is currently in a vertical slice state to help the team get players feedback on the game.We will keep updating the game as we receive feedback from the community. The game play is about 5 minutes that shows the main mechanics and game play loop. Hope you enjoy it!
You can view the controls in-game.
Have fun and give us feedback so we can make this a real thing!
Thank you